Specialized and trusted cleaning services for your business.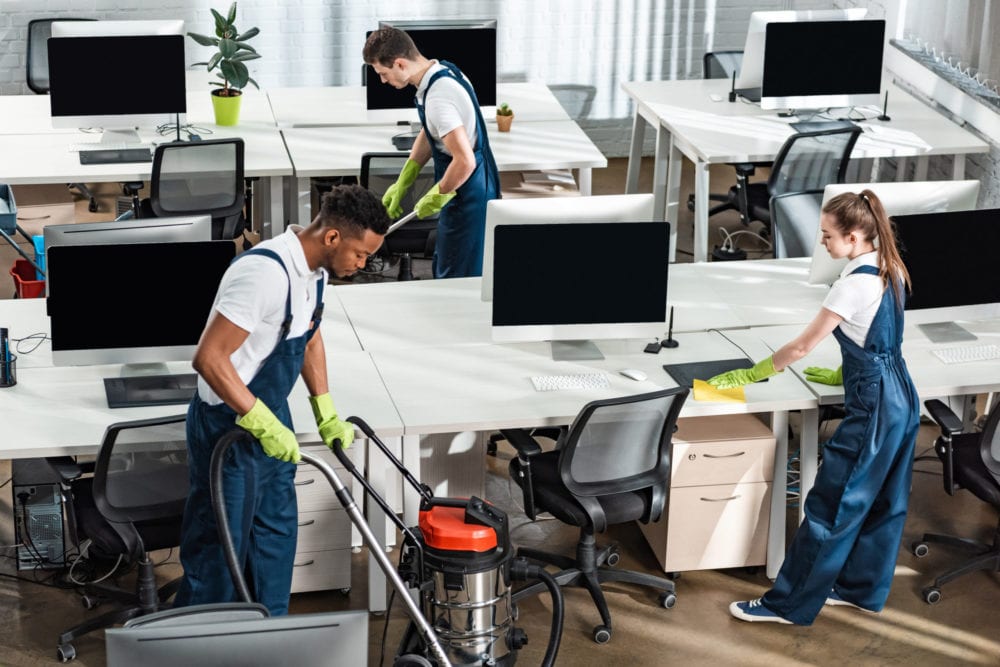 Your professional janitorial and commercial cleaning services.
If you own a business or manage a property in New Jersey or New York, keeping the premises clean is essential. Maintaining a clean property is key to attracting customers, boosting employee satisfaction, making the right impression on visiting clients, and optimizing the health and safety of anyone on the property.
At Luxe Luxe Cleaning, serving clients in New Jersey and New York City, our experienced professionals are ready to help.
Office
Cleaning
Our service helps to maximize employee productivity while reducing germs present in the workplace.
Warehouse
Cleaning
A warehouse can get dirty quickly! Our service helps to keep you productive and on top of the mess.
Disinfection
& Sanitization
Using advanced methods we ensure your property doesn't just look clean on the surface, but will also be free of germs!
Window
Washing
We have the tools and expertise to safely clean virtually all major surfaces, including your windows!
Floor
Cleaning
Our service makes your floor look great while also helping to improve workplace safety for you and your staff.
Post Construstion
Cleaning
The perfect finishing touch for your construction project. Our expert service helps you to deliver the WOW factor!
We Offer Covid19 Safe Electrostatic Disinfection and Sanitization Service
Keep employees and customers safe from Covid-19 and similar viruses with our unique electrostatic disinfection services for New Jersey and New York City clients.
Frequently Asked Questions
Electrostatic disinfection involves adding a positive charge to a disinfectant before applying it. This ensures it will more thoroughly coat a surface, resulting in more germs being killed.
We prioritize doing a thorough job, so our customers aren't surprised to find hidden dust, scuff marks, or other signs of less-than-thorough work after we're done.
First, we send a representative to do a site walk and discuss a customer's needs. Based on our discussions and findings, we send back a free estimate. If you agree to the pricing, we then send a contract. The cleaning crew will then perform the work to meet an established deadline. We'll take before and after photos to illustrate the results and follow up to ensure you're thoroughly satisfied.
Yes! If you're unhappy with the work, we'll assign a new worker to the job. If you're still dissatisfied, we'll discount the service or not charge you at all.
25 MAR 2021
HOW REGULAR OFFICE CLEANING SERVICE BENEFITS YOUR JERSEY CITY BUSINESS
One of your priorities may (and should!) be keeping the office clean and sanitized throughout the year. That's not to say you need to clean it yourself...
We proudly serve the interior cleaning needs of businesses of all sizes throughout the State of New Jersey and New York City!